Five Best Chandigarh MBA Colleges for Students Looking for Professional Courses For students in Himachal Pradesh, Punjab, and Haryana, an MBA in Chandigarh is a dream come true. Chandigarh is a union territory that functions as the capital of two Indian states, such as Punjab and Haryana. 
Five of the best Chandigarh MBA colleges offer the best curriculum and amenities. 
1 . Panjab University in Chandigarh  

The University Business School (UBS) at Panjab University in Chandigarh accepts various MBA programs each year. 
Admission to the University of the Punjab MBA program is determined by the Common Aptitude Test (CAT). Before applying for an MBA online, candidates should review admission criteria and other information. 
Candidate performance is assessed based on IIM's CAT exam scores, followed by GD and PI. All MBA, MBA (EP), MBA (IB), and MBA (HR) programs are available at the University of Punjab's UBS. 
This makes it one of the best MBA colleges in Chandigarh. 
Qualifications: Bachelor's degree in all disciplines of an accredited institution/university, with a total of at least 50% (45% for SC / ST / BC / PwD). 
Course duration: 2 years full-time 
2 . Chandigarh Group of Colleges 
This course aims to educate students about the realities of the economy and to be sensitive to management and leadership skills. As one of the best MBA colleges in India, we strive to provide our students with the best possible education. This degree is based on ​​instilling confidence, courage, expertise, and presence in students, making it one of the most prestigious MBA colleges in the north. 
In addition, the University's academic environment encourages students to think critically. This is useful throughout the problem-solving phase. CGC, Landran, works with students to help them become successful leaders and entrepreneurs. It is undoubtedly one of the most famous MBA colleges in Chandigarh. 
AICTE has approved this program in New Delhi and the Punjab State Government. 
CGC provides Landran with various MBA expertise, including marketing finance, HR management, management information systems, and business analytics.
Prerequisites: Candidates for the MBA program must have a bachelor's degree in all areas.
Course Duration: Full-time for two years. 
3 . Chitkara University MBA College in Chandigarh 
Chitkara Business School's MBA marketing program provides a solid foundation in core business areas such as advertising, branding, market research, and online marketing, allowing future marketers to investigate consumer behavior and relate to Find's resonance. 
Helps you develop a marketing plan for your products and services. 
Their professors provide a wealth of academic and practical knowledge to provide up-to-date information on the latest business tactics. 
The first four semesters cover central management topics, followed by a three-month industrial internship and marketing management. Sales management, marketing research, executive and executive management skills, market strategy, product management, marketing analysis. These are one of the courses available at the Chitkara University MBA College. 
You will also be able to use marketing, pricing, product, and promotion techniques. 
Qualifications: 1) Candidates must have a bachelor's degree in at least 50% of the total number of points in any study course. 
2) Candidates who have taken the final exam can apply. However, you must have received at least 50% (summary) in the previous year's test. 
Duration: Full-time for two years. 
4 . Chandigarh University 
One of the best business universities in Punjab, the University School of Business (USB) is known for its innovative teaching methods. They provide hands-on learning opportunities. 
A professional approach that combines research focus, creative culture, and entrepreneurship, supported by USB's world-class facilities. 
There is one of the best MBA programs available at Chandigarh University.
Various world-class organizations have worked with us to provide the best courses and experimental facilities sponsored by the industry. The high status of USB has been recognized among the significant BS schools in Punjab and India.
It came to the fore in the management education of the Chandigarh MBA College. Students will regularly interact with the industry and guide senior management during the MBA course. 
Qualification: Graduated with a total of 50% points. 
Period: 2 years full-time. 
5 . Gyan Jyoti Institute of Management and Technology
The MBA program aims to prepare students for leadership roles by learning in different ways outside the classroom. GMT courses use a mixed education approach that incorporates modern and traditional business values. It is designed to help students grow into stronger, more competent, and more confident applicants who can successfully assume leadership roles in their professional and personal disciplines.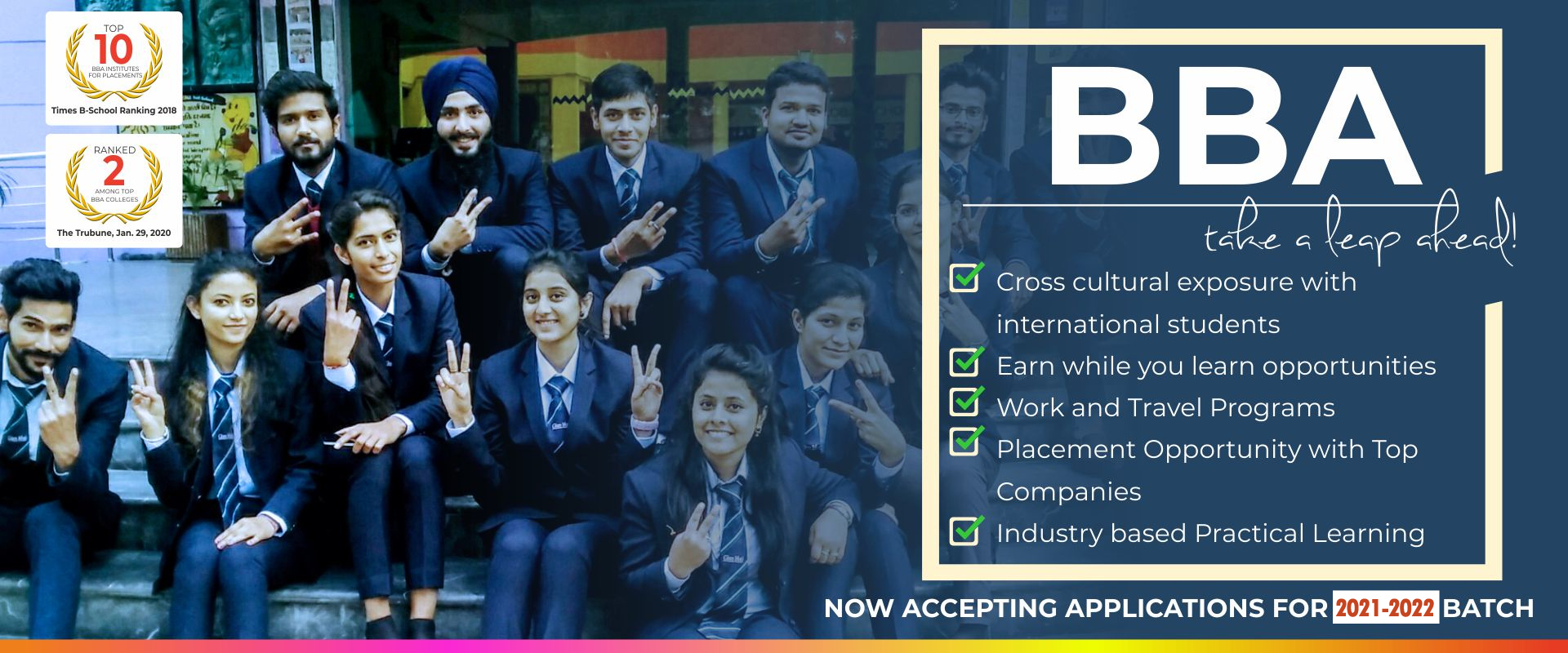 MBA programs offered by GJIMT include marketing, finance, human resource management, management information systems, business analysis, and operational management. Therefore, GJIMT is one of the best MBA colleges in Chandigarh and Mohali. 
Qualifications: Candidates with a bachelor's degree in any UGC accredited university. 
Period: Full-time for two years. 
Overall, these are the best Chandigarh MBA colleges offering a wide range of specialties in the MBA field. You can certainly rely on one of these Chandigarh MBA Colleges for your specialty course.
you can find out more about our company on our About Us page.